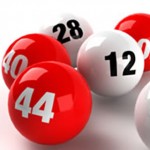 A few weeks ago I read a story about an old couple who won $11.2 million from a lottery ticket and then proceeded to give it all away! I pondered what I would do in a similar situation. My mind raced from buying an island to investing the money but in the end I decided I would in fact donate it to charity. Before you scoff at my conclusion, let me try to explain why.
I used to want to get rich quick. Whether it was through the lottery or a quick trade in the market, I would have loved to make a few million in a day….maybe two days if it had to come to that. Then slowly but surely I began to realize that money is not real. What does that mean? Well at its essence, money represents a man's effort. To better explain this idea, I've chosen two passages written by Ayn Rand.
Wealth is the product of man's capacity to think. An honest man is one who knows that he can't consume more than he has produced. Money will not purchase happiness for the man who has no concept of what he wants: money will not give him a code of values, if he's evaded the knowledge of what to value, and it will not provide him with a purpose, if he's evaded the choice of what to seek. Money will not buy intelligence for the fool, or admiration for the coward, or respect for the incompetent.

Only the man who does not need it, is fit to inherit wealth–the man who would make his own fortune no matter where he started. If an heir is equal to his money, it serves him; if not, it destroys him. But you look on and you cry that money corrupted him. Did it? Or did he corrupt his money? Do not envy a worthless heir; his wealth is not yours and you would have done no better with it. Do not think that it should have been distributed among you; loading the world with fifty parasites instead of one, would not bring back the dead virtue which was the fortune. Money is a living power that dies without its root. Money will not serve the mind that cannot match it.
Two things jump out for me from this passage. First, I've heard many people blame their lack of money for their lack of success. They propose that they would be successful if only money was handed to them first. They fail to realize that money will never elude the man with ideas. Once an idea for creation is set in the mind, events will conspire to make it a reality. Second, I think many people do not realize the powerful and needed effect of challenges on your character. An entrepreneur who came to speak at UF said it best when he said, "The best part of becoming a millionaire is not the money, but the person you become."
Al Warrington recently told a group of students at the University of Florida that he has given away 65% of his wealth three times in his life and yet he is now financially better off than ever. How can that be? Well, the money just reflected his character. He gave away his money but never gave away what he had learned. It was only a matter of time before the money found him again.
So next time you're on your way to buy a lottery ticket, ask yourself if a large, sudden influx of money is really what you want in your life. The dream may be better than the reality.