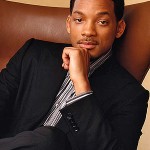 If Will Smith were to decide to stop acting, he could quickly find a job as a Success Guru. After listening to the video below I am convinced he knows the secret to success in life and has clearly used it to reach extraordinary heights. It is one of the most enlightening videos around from one of the least likely sources, or so I thought. Below are some of my favorite quotes from the video and then the video in its entirety.
On Being Realistic:
"Being realistic is the most commonly traveled road to mediocrity. Why would you be realistic? I'm going to do it. It's already done. The second I decide it's done, it's already done. Now I just have to wait for all of you to see."
"It's unrealistic to walk in a room, flip the switch, and watch the lights come on. Fortunately, Edison didn't think so."
On Work Ethic:
"I'm not afraid to die on a treadmill. I will not be outworked. You may be more talented than me. You might be smarter than me. And you may be better looking than me. But if we get on a treadmill together, you are going to get off first or I'm going to die. It's really that simple. I'm not going to be outworked."
On Talent vs Skill:
"I've never really viewed myself as particularly talented. I've viewed myself as slightly above average in talent. And where I excel is ridiculous, sickening, work ethic. You know, while the other guy's sleeping? I'm working. While the other guy's eatin'? I'm working. While the other guy's making love, I mean, I'm making love, too. But I'm working really hard at it."
On Having a Plan B:
"There is no reason to have a plan B because it distracts from plan A."
On Doing the Impossible
One summer, his dad tore down a brick wall in the front of his business and told 12-year-old Will and his 9-year-old brother to rebuild it, a job they said was impossible. It took them a year and a half, but they did it.
"And he said, 'Now, don't you ever tell me there's somethin' that you can't do.' And walked right through that door, went inside. And me and my brother stood here and looked. And said, 'Daddy crazy as hell, ain't he?'" Smith recalls, laughing.
The wall is still there, and so is the lesson he learned from building it. "I just put my head down and lay the first brick," Smith explains.
On the Universe:
"Make a choice. Just decide what it's going to be, who you're going to be, how you're going to do it. Just DECIDE! And then from that point the universe is going to get out of your way."
__