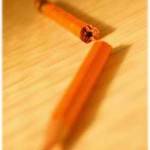 "I believe that school makes complete fools of our young men, because they see and hear nothing of ordinary life there." – Petronius
At the Clinton Global Initiative University I attended this weekend, Roger Schank opened his speech by bellowing, "There are only two things wrong with the education system: What we teach and How we teach it." He is a former professor at Yale, Stanford, and Northwestern, who has spent considerable time studying artificial intelligence and cognitive psychology. His basic message: The education system is broken and needs to be rethought from scratch.
The current education system was designed in 1892 by Charles Eliot, President of Harvard. He advocated uniformity and standardized testing for admission to college. During his time in the Committee of Ten, Charles pushed for one curriculum that would be taught at high schools nationwide.
The effect of this standardization: An army of students that lacked the capacity to think. The industrial revolution thirsted for mindless workers and schools were happy to supply them. Students would all know the same information and this would allow them to be easily replaceable.
This trend that started in the late 19th century has sucked the excitement for learning out of most students. At first, most six year olds can't wait to go to school on that first day in August. This enthusiasm wears off as the reality of sitting in a desk for up to six hours a day quickly takes over. Students were not meant to be taught in this manner and scientists have long known that children learn best through experimentation and reflection. As an example to illustrate this concept, think about learning your first language. Did your parents sit you down and lecture to you? No! You were probably speaking before you ever set foot into a classroom.
So why do we do it this way? The lecture system offers the cheapest and most efficient way to teach students. It allows most teachers to focus on their research and conduct their class with minimal effort. It has unfortunately led to a curriculum that has little practical use and teachers that fail to connect with students.
At one point Roger called out to the crowd, "How many of you know the quadratic formula?" Then he asked, "Now how many of you have ever used it?"
We looked back at him sheepishly, having realized that we had spent our time memorizing a formula we would never use.
—
I encourage you to read more on his thoughts for revolutionizing the school system. In the coming weeks, I will be posting some of his proposed solutions.
What do you think is wrong with the education system today? When was the last time you thought in class?