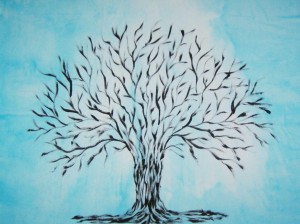 The advice below was first given to me back in my high school philosophy class. I remember loving the advice so much I would read the list again and again to try and memorize it. It's been 7 years since that class but I still make it a point to go back to that list. Whether because of my experiences or maybe just time, I always seem to find something new. Sound advice never really ages with time.
There are a lot of variations of this list on the internet so I have selected my top 25 below:
Give people more than they expect and do it cheerfully.
Memorize your favorite poem.
Don't believe all you hear, spend all you have, or sleep all you want.
When you say, "I love you", mean it.
When you say, "I'm sorry", look the person in the eye.
Never laugh at anyone's dreams.
Talk slow, but think quick.
Remember that great love and great achievements involve great risk.
Call your mom.
When you lose, don't lose the lesson.
When you realize you've made a mistake, take immediate steps to correct it.
Spend some time alone.
Be open to change, but don't let go of your values.
Read more books and watch less TV.
Live a good, honorable life. Then when you get older and think back, you'll get to enjoy it a second time.
Trust in God but lock your car.
Share your knowledge. It's a way to achieve immortality.
Never interrupt others when you are being flattered.
Once a year, go someplace you've never been before.
If you make a lot of money, put it to use helping others while you are living. That is wealth's greatest satisfaction.
Remember that not getting what you want is sometimes a stroke of luck.
Remember that the best relationship is one where your love for each other is greater than your need for each other.
Judge your success by what you had to give up in order to get it.
Remember that your character is your destiny.
Learn the rules…and then break some.
If you would like to read more lessons, check out the full document on our Resources page.