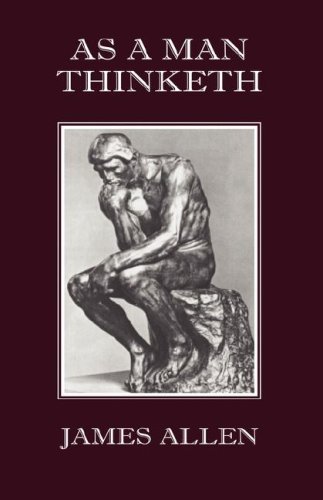 Category – Inspirational & Spiritual

Year First Published – 1902

Length – 21 pages

Author Bio – James Allen (1864 – 1912) was a British philosophical writer known for his inspirational books and poetry and as a pioneer of the self-help movement. Allen published his first book of many, From Poverty to Power in 1901. In 1902, Allen began to publish his own spiritual magazine, The Light of Reason, later retitled The Epoch. The writing contained here, As a Man Thinketh, is considered by many to be Allen's greatest creation. Allen is considered one of the most pioneering figures of modern inspirational thought, focusing on educating his readers that man is the master of his own mind.

Summary – Loosely based on the biblical proverb, "As a man thinketh in his heart, so is he," the small work focuses on educating its readers that man is the master of his own mind. The author helps the reader to understand that one has reached the current state of his or her life because of one's thoughts, and that every man has the power to change his situation due to the power of his mind.

Main Takeaway – A man is literally what he thinks, his character being the complete sum of all his thoughts.